A Brief History Of The Community Of Tacony
In 1846, William Gatzmer secured a charter for the Philadelphia and Trenton railroad. Philadelphia initially refused the railroad, rendering Tacony the terminus of rail travel from New York. Passengers were made to disembark at the Tacony rail station and board a ferry to Walnut Street in Philadelphia. This led to the development of taverns and other traveller-serving businesses near the depot, but land was still largely consolidated in the hands of a few. Notably, St Vincent's German Catholic Orphanage opened along the river in the 1850s. The next big development, however, was not until the arrival of Henry Disston.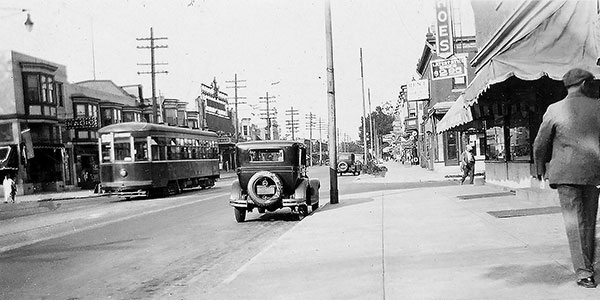 Beginning in 1871, Disston began moving his Keystone Saw Works to Tacony. From his initial purchase of a six-acre sawmill and lumberyard, Disston's holdings grew to 390 acres, 40 of which remained industrial. Disston and his wife, Mary, slowly developed the other 350 acres into a village, complete with rowhouses that they assisted their workers to purchase, a school, a library, a bank, a park, and the original commercial corridor along Longshore Avenue. In doing so, the Disstons embodied Victorian paternalists, ensuring their workers a high quality of life while subtly but carefully controlling their whereabouts and access to leisure activities.
Following the explosion of Disston Saw Works, many other industrial enterprises opened shop along Tacony's riverfront, which came to exemplify Philadelphia's identity as the Workshop of the World. Other firms contributed to the neighborhood's industrial growth, including Tacony Iron and Metal Works, most notable for casting the William Penn statue that rises from City Hall. The inventor of the first reliable uses of solar power, Frank Shuman, was active in Tacony at the end of the 19th century as well. Significant buildings constructed in this era include the 1885 Tacony Music Hall, the 1893 Tacony Savings Fund, and the 1905 Carnegie Library.
Civic pride and engagement have long been active forces in this neighborhood. Residents established the Tacony Civic Association in 1982 to act as a liaison between the City and neighborhood residents, organize local events, and provide other neighborhood services. After his successful rehabilitation of the Tacony Music Hall in the late 1980s, Lou Iatorola founded the Tacony Historical Society in 1990 to showcase the strength of the neighborhood's history. The Tacony Community Development Corporation (CDC) was founded by a group of residents a decade later and shifted from an early focus on the housing stock to a more active, commercial corridor development program in 2011.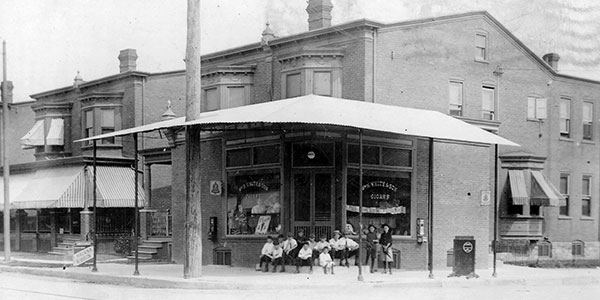 In Summer 2016, Tacony anticipates some great news. The Pennsylvania Historical and Museum Commission approved the National Register Historic District nomination for the Tacony-Disston Community Development district in February; it is now waiting final approval by the National Park Service. This honor will bring our neighborhood recognition for its great history. It also protects buildings from potentially harmful actions by projects with federal funding or permits, and makes commercial buildings eligible for historic preservation tax credits.